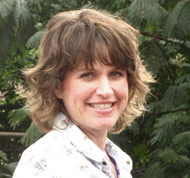 Welcome to my blog! I am Greta, the owner of Hair Naturally. We offer services and products that are healthy and non-toxic. After years of studying this topic, I am grateful to have a place now to share with you what I've learned that I know will benefit you.
This blog's purpose is to educate, inform and motivate readers concerning topics related to health and beauty on behalf of the salon, Hair Naturally. Many people live busy lives and don't have time to research everything that is good to know about their personal care as well as their care of others around them. The heart behind this purpose is to encourage everyone to be the best they can be, living out their full potential in this life.
Subscribe to this blog to stay current and discover with me everything related to healthier beauty—from skin to hair to all kinds of natural beauty related topics!